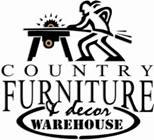 Country Furniture & Decor Warehouse has as main business the retail of furniture, with a finishing
department on the premises in Hilton, Kwa-Zulu Natal. The range includes classic, contemporary,
hand painted, colonial and patio furniture. Based on the success of the Midlands Meander showroom,
a new showroom was recently opened in Springfield Park, Durban.


Tactic Insulated Panels - Located in Roodepoort, Gauteng - manufactures insulated panels for
cold rooms using either polystyrene or polyutherane as the insulating materials. The most common
use of insulated panels is to provide an enclosure in which a chilled or frozen environment can
be generated for the production, preservation, storage and distribution of perishable foodstuffs.